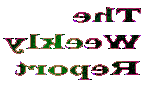 &nbsp WEEK 1 December 25th to 31st 2001

&nbsp PLASTIC BAGS BAD FOR THE FOOD (AND THE PEOPLE EATING IT)

&nbsp The plastic bags we use to carry food from grocery stores, supermarkets and convenience stores are bad for us. New research proves that it most certainly will change the taste of food put unprotected in the bag and be dangerous for whoever is eating the food. And as the tests show it's the "environmental friendly" bags that are the most dangerous. This makes sense really, since they're made to easily dissolve in the environment, from all kinds of influences...
&nbsp You think this is rich? Well, then you should consider investigating further. These bags were made to supplant those who weren't environmentally "friendly". They generally made a mess and were considered "bad form" to leave during a Sunday trip. In other words they were visible. It took them a long time to disappear. The new ones have lesser visibility, but have you considered what really happens to whatever they're made of, after they disappear? No, most of us don't do such things and think such thoughts. Our attention is diverted, by the illusionists' magic. We don't realize what happens when one artificial compound is supplanted with another: Nothing of significance.
&nbsp And in case you think you're safe if the food is "protected" by plastic and other artificial covers while you're putting it in the shopping bag... Well, in case you don't know this we can tell you that the embellishment is made of exactly the same or even more dangerous compounds as the bags...

&nbsp

&nbsp
&nbsp MANY HOLIDAY ACCIDENTS ALONG THE NORWEGIAN COAST
&nbsp In the Christmas holidays, during an eleven days period there have been five marine accidents along the Norwegian coastline, two of them considered major. And in each case the routine message was broadcast: "There will be no major oil spill or pollution because of the accident. And certain as rain, the day after, several square miles of oil was visible on the surface. 150 tons eventually leaked from Green Alesund, somewhat less from the other wrecks. Outside Portugal one ship went down. This is the norm rather than rare occurrences worldwide. Bad weather is usually the excuse these days, but before the accidents the ships are said to be able to handle bad weather.
&nbsp The new "rigid" rules politicians said would be in place after a year or two, after the series of ship disasters by the end of the eighties and start of the nineties... are still not in place. One politician was quoted some years after the Scandinavian Star disaster of saying: "Implementing rigid rules would have seriously damaged economic activity".
&nbsp
&nbsp
&nbsp CELLULAR PHONES A HEALTH RISK
&nbsp As the Norwegian authorities are considering joining their British counterparts in putting a health warning on cellular phones, the American lawyers beating the shit out of the tobacco producers are preparing cases in California, Kentucky and Maryland on behalf of clients contracting cancer by the use of such phones.
&nbsp To win they have to prove the phones are causing cancer and that the producers knew about it and attempted to hide their knowledge.
&nbsp For more, go to the News Archive
&nbsp
&nbsp
Entered 2000-12-30
&nbsp