&nbsp IMPORTANT: Every page should be viewed in 800 x 600 (1024 x 768 is okay, too, but not bigger than that) and with a fairly darkened monitor. Especially game people tend to have a way too bright adjustment.
&nbsp
&nbsp "I went to the woods because I wished to live deliberately. I wanted to live deep and suck out all the marrow of life. To put to rout all that was not life. And not, when I came to die, discover that I had not lived".
Dead Poets Society
Excerpts from Walden by Henry David Thoreau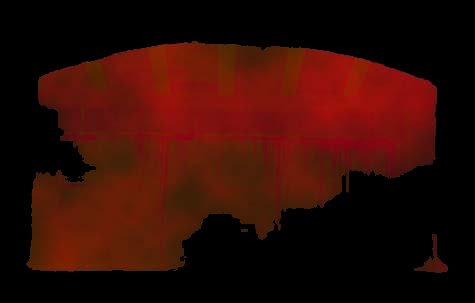 Throwing ourselves through the Gates of Fire.
&nbsp
On the other side we burn.
&nbsp
&nbsp A ragged, moon - like landscape is revealing itself to me. To my inner eyes, to my non - obvious senses. I see it outside, inside.

&nbsp I, a part of me, the most important part, have ever sought the desolate, remote places, where there can be no major human settlement.

&nbsp After spending most of the summer outdoors this year, including the nights, especially the nights, I finally took the plunge and set out for the Norwegian mountains, 2400 meters above current sea level. Iíve waited so long to write down my thoughts because I wanted it to really sink in... and it has. Sunk deep. And still the impressions, the experience, are as fresh as yesterday. It changed me (again) that Journey. Or rather, it enhanced the deeper natural parts of me. Some human beings have always sought the wilderness, away from the herd, back to The Nomad, The Human Being, so much more attuned to Self and Nature. Removed from civilization, the degrading and Life - destroying present day existence.
&nbsp
&nbsp A swimming against the current tide... and returning to the ancient tides and rhythms of Life.

&nbsp CLIMBING THE MOUNTAIN OF TORCHES

&nbsp Page One is being written
&nbsp
The links above is just a few of the extended Midnight Fire/Phoenix Green Earth/Lucid Super Dreams/Book of Shadows Site.
To find a complete list of links and page descriptions, slave through the site map
(and sign the guestbook).
The Human Spirit Still Alive Extended SITE MAP
Add Ons and Reinvention - 1999-12-05 - 349. Night 12054
In the Fourth Year in the Time and Shadows of The Crimson Tide
Even more Ghosts and Shadows, Blood and Rain :) 1999-12-22 -
the 1. Night in the year of no lord 12055, in one year of The Abyss.
Day of Magick, Night of Change 2000-02-29
- the 69. Night in the Year of no lord, in one year of the Abyss, 12055.
Most recent update 2000-09-22
The Night and Day are equal. Forever fighting, joining for dominance.
The Night and Day are Equal.
They always are.
&nbsp I'm indeed responsible for everything I put on these pages, so come and shoot me if you wish. Be aware, however, that I most certainly will shoot back...
&nbsp