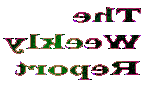 &nbsp WEEK 44 Oct 20th to 26th 2003

&nbsp POLICE OFFICERS HARMED BY PEPPER SPRAY

&nbsp - It hurts like hell, the policeman shouts, with his head in the sink, the water flowing.
&nbsp Norwegian police authorities recently did something setting them slightly apart from their colleagues elsewhere in the world: Before authorizing their subordinates to use pepper spray on protesters or anybody the officers were ordered to try out the spray... on themselves. The "exercise" is done by the officer spraying himself or herself, and then are allowed to clean themselves in water, a luxury the protesters or other victims don't have. According to the police' material service the spray is harmless, "since there is nothing but organic material in it".
&nbsp During the exercises the officers were in agony between thirty and forty-five minutes, before the effect wore off. It burns in the eyes, even after repeated cleaning.
&nbsp - From my knowledge of the product I'm not worried about the use of pepper spray, an elected representative is quoted saying. - I'm pleased we have such an aid.
&nbsp He has gone through with the exercise himself and is glad he did.
&nbsp - It makes you think twice before using it on others, he admits.
&nbsp The try-outs were stopped after a cop from Oslo suffered from Amnesia after a regular dosage of spray in the face.
&nbsp
&nbsp
Entered 2003-10-20
&nbsp