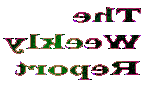 &nbsp WEEK 32 July 28th to August 3rd 2003

&nbsp THE AMERICAN ARMY GOING OVERBOARD IN IRAQ

&nbsp In a zealous search for Saddam Hussein, Iraq's former dictator representatives of United States military, the so called "special unit 20" stormed a house rumored to be one of Hussein's hiding places. The rumors were revealed to be completely unfounded and five civilian Iraqis were killed in the raid and eight wounded. Witnesses and bystanders said the soldiers fired "totally indiscriminately at innocent bystanders".
&nbsp Trigger-happy United States soldiers aren't anything new, but recently it is becoming abundantly clear that the recent increase in this activity is condoned and even ordered by high command.
&nbsp In something that has, in caustic remarks been described as a "strikingly bold move" the soldiers opened fire at random passing vehicles.
&nbsp - That only five innocent bystanders were killed at this particular raid is clearly a miracle, a critical United States citizen stated. - Where are we going with this, I wonder. We have become conquerors, attacking nations unable to defend themselves. We are kidnapping other country's nationals all over the world. Conquerors, kidnappers and murderers. We are evidently a proud people, supporting this brave activity. What's next, one may wonder, total nuclear extinction in the name of yellow oranges?
&nbsp
&nbsp
Entered 2003-07-29
&nbsp