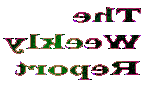 &nbsp WEEK 31 July 21st to 27th 2003

&nbsp RISING NUMBER OF PRISONERS IN UNITED STATES' OVERFILLED PRISONS

&nbsp United States has more people behind bars than China and Russia combined. This in spite of China's superior population numbers. The number of prisoners currently in prison in the "land of the free" has passed two millions, and is growing steadily, even progressively growing. The growth was 2.6 percent last year, compared to 1.6 the year before. People imprisoned, temporary or not within a given six month period has long since passed five million. The concern, voiced for a number of years, from minority and civil right's groups is that imprisonment is increasingly used to manage social unrest and unjust living condition. United States has the biggest gap between poor and rich in the world.
&nbsp Not that many aside from the circles within the civil rights' movement have voiced their concern, though. There is very little of it in national newspapers or media. Being "tough on crime" still seem to be the tune getting people elected to public offices. There was a movie made twenty years ago, "Escape From New York", by John Carpenter, where the entire island of Manhattan had been transformed into a maximum-security prison, and the prisoners just abandoned there, to fend for themselves. This, some of the most vocal critics of the current prison system claim, is no longer that far off.
&nbsp - If we're going to imprison all our "poor and huddled masses" even the Island of Manhattan isn't sufficient, a representative stated in a caustic remark. - The prisoners have to go somewhere. Perhaps we should consider turning the entire Greater New York into a prison?
&nbsp
&nbsp
Entered 2003-07-27
&nbsp