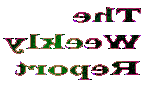 &nbsp WEEK 27 June 23rd to 29th 2003

&nbsp PROTESTERS DECRY FRANKENFOOD

&nbsp A biotechnology protester was subdued with a stun gun and four others were arrested Tuesday after blocking traffic in front of a meeting of more than 100 agriculture officials from around the world. One demonstrator was taken into custody after charging officers who shot him with a stun gun, Police Chief Albert Najera told KCRA-TV news. Four others were arrested for sitting in the street, blocking traffic. The five were taken to the Sacramento County Jail where a group of about 75 activists rallied, chanting "gardens not jails." Some of the 65 taken into custody since Sunday were accused of trespassing in a former community garden that is slated for development.
&nbsp Protesters were outnumbered by police in riot gear on foot, bicycles and horseback. Helicopters circled above.
&nbsp Since Sunday, demonstrators have attempted to disrupt the Ministerial Conference and Expo on Agricultural Science and Technology. They claim the gathering is an attempt by corporate farming to push bio-engineered crops on starving countries, a claim disputed by the event's organizers, the U.S. Department of Agriculture. Agriculture officials are into their second of three days of discussions on how genetic engineering can help end world hunger.
&nbsp On Monday, mostly peaceful protests featured demonstrators dressed as giant ears of corn, butterflies and tomatoes - and some not dressed at all - mingling with anarchists, organic farmers and chefs.
&nbsp Following a march, about 20 protesters doffed their clothes and danced on the steps of the state Capitol, then began an unauthorized parade through downtown Sacramento.
&nbsp Sacramento police said nine protesters were arrested Monday.
&nbsp The California Highway Patrol reported five arrests. All five were charged with resisting arrest and obstruction, and one woman was also charged with being under the influence of drugs, said CHP spokesman Tom Marshall.
&nbsp Before the march on Monday, police confiscated a bag at the Capitol that contained spray paint and weapons, including light bulbs filled with flammable liquid, a slingshot, sharpened sticks and wooden shields.
&nbsp On Sunday, 46 protesters were arrested before the conference even opened, police said. They face charges ranging from indecent exposure to resisting arrest.
&nbsp Protesters didn't block agriculture officials as they entered the conference. At a World Trade Organization meeting in Seattle three years ago, protesters were able to delay the event by preventing officials from getting to the building.
&nbsp Some offices and restaurants downtown had closed for fear of disruption threatened by demonstrators and downtown seemed more like a ghost town, with law enforcement - many dressed in riot gear - outnumbering people on the streets.
&nbsp
&nbsp
Entered 2003-06-27
&nbsp