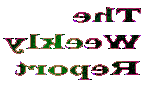 &nbsp WEEK 16 Apr 7th to 13th 2003

&nbsp SARS

&nbsp Across the world 91 people are dead after being infected by the life threatening lung-disease SARS. That's ten more than yesterday. More than 2600 people are infected so far, and the number is rising rapidly. The disease spread from the China mainland, to Hong Kong and from there to Canada and the rest of the world. It causes massive respiratory problems and so far none of the traditional medicines or treatments are working against it.
&nbsp This is just one of several hard case diseases appearing out of nowhere the last twenty years.
&nbsp
&nbsp
Entered 2003-04-07
&nbsp