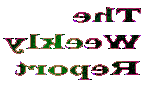 &nbsp WEEK 13 Mar 17th to 23rd 2003

&nbsp NASA NUCLEAR PLAN MUST BE STOPPED

&nbsp US. The recent Columbia Shuttle disaster emphasises why Nasa should not expand its programme to use nuclear power in space. In what it calls Project Prometheus, Nasa seeks to broaden the $1 billion Nuclear Systems Initiative it began last year and develop a nuclear-propelled rocket. (Prometheus, it should be remembered, stole fire from the gods and was severely punished for his hubris.)
&nbsp In May and June Nasa intends to launch from Florida two rockets carrying rovers to explore the surface of Mars. The rovers are to be equipped with plutonium-powered heaters.
&nbsp Bruce Gagnon, coordinator of Global Network Against Weapons and Nuclear power in Space, points out that Nasa's own Environmental Impact Statement EIS) states that 'the overall chance of an accident occurring' during either of the rover-rocket launches 'is about one in 30' and that 'the overall chance of any accident (releasing) of radioactive materials to the environment is about one in 230. People offsite in the downwind direction.... could inhale small quantities of radionuclides', the Nasa EIS says. Small quantities, however, are all it takes to kill.
&nbsp In recent years the US Congress has cut funding for the space programme (in particular funding for shuttle maintenance), and Nasa has turned to the Pentagon for financing for many of its missions. Upon taking the helm of the agency, Nasa's current director Sean O'Keefe said that with the military now in control of the space proramme all future Nasa missions would be dual-purpose.

&nbsp Global Network Against Weapons and Nuclear Power in Space + (352) 337-9274; http://www.space4peace.org globalnet@mindspring.com

&nbsp PLAN TO FLY NUCLEAR WASTE TO SELLAFIELD

&nbsp British Nuclear Fuels is planning to fly spent nuclear fuel to its recycling plant at Sellafield. BNFL plans to fly a blend of plutonium and uranium to its new plant which opens next year in Sellafield.
&nbsp A test flight of a 100-tonne flask took place last year, said a spokesman.
&nbsp But the plans have alarmed local councils and environmentalists, who fear widespread contamination if the plane should crash.
&nbsp
&nbsp
Entered 2003-03-23
&nbsp