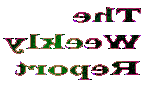 &nbsp WEEK 10 Feb 24th to March 2nd 2003

&nbsp UNITED STATES KEEPS TAPPING THE SECURITY COUNCIL

&nbsp United States is using ever more surveillance techniques on other members of the United Nations' Security Council in their efforts to secure support for their upcoming war on Iraq. This is reported by the British newspaper The Observer today. A document leaked to the newspaper, describes in detail the extensive surveillance of the foreign diplomats, tapping their phones at home and at the office, and reading of email, searching through garbage cans for documents and so on.
&nbsp Ari Fleicher, White House spokesman, only had this to say:
&nbsp - No comment. It doesn't really matter if it is true or not. I won't comment on such allegations.
&nbsp
&nbsp
Entered 2003-03-02
&nbsp