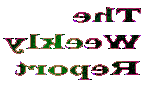 &nbsp WEEK 3 Jan 6th to 12th 2003

&nbsp POLICE OFFICIALS ADMITS TO PLANTING OF EVIDENCE

&nbsp Italian police and officials have now admitted that they were indeed planting evidence in protesters' camps during the G8 summit in 2001, where well over hundred people were injured and one protester shot by the police. Among them admitting the planting are high-ranking officials, stating that a number of plants were distributed around the city of Genoa during the summit, among them two gasoline bombs "found" on a school used by the protesters. It was a planned operation, sanctioned and put in motion from the top, "to justify raids against the protesters".
&nbsp Questions were asked, by inquiring journalists, if this admission was a sign of a new policy, if those responsible would be charged for the crimes they had committed or if protesters would be allowed to execute their constitutional rights in the future. The replies were not very clear-cut. "The police must be allowed to do their job without fear of reprisals from the law", was one reply, where upon one journalist asked if the police officer and their superiors were above the law, where upon no reply was given. Another reply was: "We can't leave the streets to the mob". "But the protesters weren't a mob, now, were they"? another journalist commented. "Only citizens executing their constitutional right to protest".
&nbsp Where upon no reply was given.
&nbsp
&nbsp
Entered 2003-01-08
&nbsp