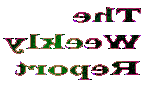 &nbsp WEEK 1 December 23rd to 29th 2003

&nbsp CONFESSION BOOTH BLOWN TO PIECES

&nbsp The confession booth in a church in the Italian city of Pordenone was blown to pieces during the midnight mass on christmas eve. None of the faithful present during the service was injured in the explosion, causing thousands of tiny wooden fragments to fill the church.
&nbsp The police are connecting the explosion to "the Italian Unabomber", who has been blamed for about 30 attacks in the Venetia-Friuli region since 1994. No one has been injured during all those bombings.
&nbsp The police are so far without leads in the matter.
&nbsp
&nbsp
Entered 2002-12-27
&nbsp