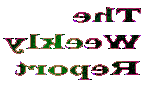 &nbsp WEEK 52 Dec 16th to 22nd 2002

&nbsp ULRIKE MEINHOF'S BRAIN CREMATED

&nbsp 26 years after the German urban guerilla fighter Ulrike Meinhof died her brain has finally been buried. The brain, removed shortly after her death, "to be studied by scientists", were buried today, during a family ceremony in a cemetery in Berlin. Meinhof, one of the early pioneers doing the very definition of urban guerilla fighting, a charter member of the Red Army Faction or "the Baader-Meinhof gang", was murdered by representatives of the German authorities during her incarceration in the Stammheim prison outside Stuttgart. Her manifesto, "The Concept Urban Guerilla" was read and is still being read by rebels all over the planet. The murder, staged as a suicide by those very authorities caused major upheaval both in Germany and the world at large.
&nbsp The scientists, finally releasing her brain said they wanted "to look for possible anomalies to find out why she - a well-adapted journalist, embarked on a career as a terrorist".
&nbsp During what has later been known as "The German Autumn" in 1977 Red Army Faction brought the well-oiled modern German society to the very brink of collapse.
&nbsp
&nbsp
Entered 2002-12-21
&nbsp