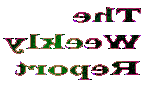 &nbsp WEEK 50 Dec 2nd to 8th 2002

&nbsp SIDNEY ISOLATED BY FIRE

&nbsp Australia's main city, Sydney, was cut off from the north on Friday after fierce bushfires, fanned by strong winds, closed major highways and rail tracks as they burned for a third straight day.
&nbsp While a splash of rain and easing temperatures brought some relief for firefighters battling blazes to Sydney's south and in the Blue Mountains to the west, gale-force winds whipped up fires that have destroyed up to 20 homes in the city's north.
&nbsp New South Wales rural fire service spokesman John Winters said the bushfire in northern Sydney had doubled in size in the past 24 hours to 16,000 hectares (39,540 acres), and the light rain that fell overnight had done little to douse its ferocity.
&nbsp "It really has been just a temporary lull," he said.
&nbsp Three thousand firefighters and at least 80 water-bombing aircrafts have joined the battle against what officials say are the worst bushfires to hit Sydney in at least three decades. Reinforcements were due to arrive from the Australian states of Victoria and South Australia on Friday and Saturday to help their firefighter colleagues in New South Wales.
&nbsp With the island continent of 20 million in the grip of one of the most severe droughts in a century, the authorities have been warning since the first bushfires flared in the southern hemisphere's winter month of July that this season could be worse than last Christmas, when Sydney was ringed by flames.
&nbsp Traffic chaos loomed for the city of 4 million on Friday as trucks, unable to come into Sydney from the north or to get out, parked on roadsides in lines that were tens of kilometers (miles) long. Local television showed thick smoke blanketing the city's main thoroughfares to central and northern New South Wales state, while bright orange sparks, whipped up by 80 km (60 mile) per hour winds, swept across the tarmac in waves. Trees were also being felled by the flames and were crashing down onto the roads.
&nbsp Police organized a few escorted convoys during the night to ease some of the congestion, but no cars or lorries carrying flammable goods or livestock were allowed through.
&nbsp Since the fires began on Wednesday up to 20 houses have burned to the ground.
&nbsp
&nbsp
Entered 2002-12-07
&nbsp