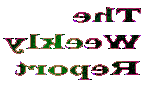 &nbsp WEEK 33 Aug 5th to 11th 2002

&nbsp GLACIERS VISIBLY SHRINKING

&nbsp The Glaciers on the Norwegian island of Svalbard is visibly shrinking, confirming a world wide "phenomena". On Svalbard and throughout the world there is no longer a matter of minute differences from year to year. Among other evidence old photos show considerable larger glaciers. Rough estimates say that the shrinking is at least 150 meters a year, a change that brings new meaning to the word dramatic, according to academics and ordinary people speaking up.
&nbsp - It's happening. What we thought we wouldn't experience in our lifetime is happening all over the world. The ice is melting and the sea is rising, visibly.
&nbsp Even the naysayer, representatives from industry, paid collaborators and other people until now denying that it is, indeed happening, have changed their tune, From "no, it isn't true", to "okay, it is happening, but it isn't man made".
&nbsp - But this is the fastest increase in temperature ever in Earth history. By looking at those shrinking layers of ice and layers of buried soil, we have shown that there has never been anything even approaching such an increase during a century before, a geological scientist says. - The rises have previously happened what is termed "Geological Ages", a term that, at best is describing thousands of years. Even the increase during the end of the ice ages doesn't come anything near what we're currently witnessing.
&nbsp
&nbsp
Entered 2002-08-08
&nbsp