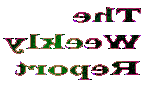 &nbsp WEEK 27 June 24th to 30th 2002

&nbsp MORE POISON IN CHILDREN FOOD

&nbsp Researchers and controllers in Scandinavian countries, among them the Norwegian equivalent of the food and drug administration, have recently exposed alarmingly high amounts of poisons in children's food. There are two very striking factors involved. There is more than in adult food, and the fact that the children are smaller, less able to withstand and counter the poison.
&nbsp - This is a particularly horrible act on the part of the food producers, a researcher says. - It's hard to say why they're doing this, but small children are clearly less able to recognize and reveal possible ill effects. There are fewer controls to "worry" about. What this is really leading to is that it is done for economic reasons. Small children are deliberately poisoned to make a buck.
&nbsp A spokesman for the food producers say that "all precautions are taken to reduce the problem, and that the producers performance definitely will improve sometimes in the early future".
&nbsp
&nbsp
Entered 2002-06-25
&nbsp