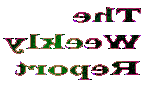 &nbsp WEEK 18 April 22nd to 28th 2002

&nbsp THE ITALIAN FRANKENSTEIN STRIKES AGAIN

&nbsp Two Russian women and one of Muslim faith are pregnant with cloned children the Italian physician Severino Antonori claimed yesterday. If it's true the first cloned humans ever are on their way to be born. Antonori says to Italian television that the women are between 6 to 9 weeks pregnant.
&nbsp The infamous "fertility specialists" has, for some time, now, bragged that he will be the first one ever to clone a human being.
&nbsp
&nbsp
Entered 2002-04-26
&nbsp