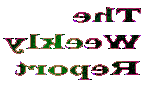 &nbsp WEEK 17 April 15th to 21st 2002

&nbsp MODERN CITIES DROWNING IN EXHAUST

&nbsp For about ten years, from around 1970 the first, small steps were taken to reduce, or at least reduce the increase of exhaust fumes in modern cities. Then the reduction in the increase stopped and by 1990 everything was back to normal again. Today virtually all modern cities and their population are drowning in exhaust. Except for a few exceptions, like Portland in the USA and Bern in Switzerland, where the local government have truly put money and resources into building an extensive city rail system, quite affordable to its users, the situation has completely deteriorated all over the globe. The catalysts used in the engine to clean the exhaust haven't really worked. New, just as lethal gases have been released and the increase in car use has neutralized what little advantage the catalysts may have led to. If you live in a city your life will, on average be reduced with between seven to ten years.
&nbsp - The industry and government officials have lied to people, a representative for WHO, the World Health Organization says. - They have told people the level of fumes were on its way down. They have told people that they were taking steps to solve the vast problem. They have said the health risks were minimal. None of it true. City life is generally unhealthy and the cars are making it even more so.
&nbsp
&nbsp
Entered 2002-04-17
&nbsp