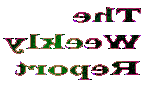 &nbsp WEEK 16 April 8th to 14th 2002

&nbsp HUMANS WILL BE CLONED (V)

&nbsp The scientists who cloned the sheep "Dolly" in 1996 will, in a few months time apply to the British authorities for a permit to clone human fetuses. The Roslin Institute in Scotland wants to investigate to get human stem cells from fetuses.
&nbsp In Great Britain human cloning is permitted within what is described as "strict limitations". The Prime Minister Tony Blair, though is a firm supporter of genetic technology development and was instrumental in making a deal with the infamous multinational corporation a few years back concerning release of genetic manipulated plants on British fields.
&nbsp
&nbsp
Entered 2002-04-14
&nbsp