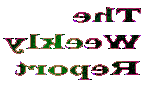 &nbsp WEEK 11 March 4th to 10th 2002

&nbsp TEST TUBE BABIES FAR WORSE OFF

&nbsp Is humanity next?

&nbsp Test tube babies have over twice as high a change of developing birth defects and being born with a dangerously low birth weight compared to naturally conceived children. This is confirmed in two new surveys published in the well -recognized medical magazine New England Journal of Medicine. The research is rejecting the former theories about the birth defects being a result of the higher number of twin, triple and multi-births common in laboratory induced conceptions.
&nbsp The two surveys are confirming, complementing and enhancing the Swedish results published only a few weeks ago in The Lancet.
&nbsp - One may easily see where this leads, one of the researchers say.- Our worst fears are realized. We should of course have realized that when sperm that wouldn't stand a chance of inseminate an egg during natural circumstances is used, it will inevitably lead to a weakening of the child. And after a few generations... I hardly dare to think the thought if this is allowed to continue. It will be the end of the human species as certain as a cosmic disaster or a full exchange of thermonuclear warheads, perhaps even more so, because this will not kill us outright, but it will happen slowly, inevitably, as the generations pass by. And not too many years into the future we will realize the terrible consequences of our folly; that we have doomed ourselves.
&nbsp
&nbsp
Entered 2002-03-08
&nbsp