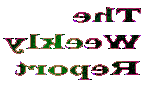 &nbsp WEEK 51 Dec 10th to 16th 2001

&nbsp ASPARTAME… AGAIN

&nbsp The artificial sweetener Aspartame, used in numerous light sodas has once more been revealed as poison to those who inadvertently, voluntarily are ingesting it. Now, yet another thorough investigation has once more exposed its more than sinister, less known characteristics.
&nbsp Research done by the medical part of the Norwegian technical and scientific university NTNU is confirming countless reports: Aspartame even in moderate quantities kills brain cells. It's affecting the body's hormone production and causes changes on a cellular level.
&nbsp Aspartame has, since corrupt employees in the American drug and food administration in 1980 approved it for use in consumer products, been a source of constant controversy. But to this day no one in public or private health institutions been able to reverse the 1980 approval.
&nbsp One just need to look at the declaration on the bottle and one will see that many of the world's most popular soda drinks contain aspartame.
&nbsp
&nbsp
Entered 2001-12-16
&nbsp