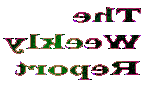 &nbsp WEEK 49 Nov 26th to December 2nd 2001

&nbsp A NON-WALKING HUMAN BEING

&nbsp An American company, Advanced Cell Technology Inc. announced Monday that they have cloned a human embryo. The aim of the experiment was to grow human stem cells that can be used to treat diseases. &nbsp - This is truly a milestone in terms of therapeutic cloning, Mary Ann Liebert, publisher of the web-magazine E-biomed says, the first to break the news.
&nbsp Other says it's another sad day for humanity.
&nbsp - We have taken another step towards becoming a Frankenstein species, one of the first to voice concern stated.- How much longer must it go, before we says "enough"? The propagandists of cloning can embellish it all they want, but the fact is that we shortly will have walking breathing clones if this is allowed to continue. It isn't so much a question if the technology will be misused, but that the technology itself is a misuse of human creativity.
&nbsp
&nbsp
Entered 2001-11-26
&nbsp