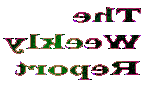 &nbsp WEEK 48 Nov 19th to 25th 2001

&nbsp PARLIAMENT APPROVES OF ANTI-TERROR LAWS

&nbsp The British Parliament approved Monday Tony Blair's controversial proposals for new anti-terror laws. Laws that among other attacks on human rights, allow the police to imprison suspects for an extended period of time without an actual sentence. Article 5 in the European Human Rights Convention specifically forbids imprisonment without a sentence, though an addition allows it in war and during emergencies. This is the exception Blair and his people now claim is in effect.
&nbsp Others claim that Blair and others, and the establishment in general have far more far-reaching goals in mind, that this and other measures are a long term strategy to control the restless population and all critical voices.
&nbsp Britain already has in place one of the most extensive set of laws made to control and punish freedom of speech and expression. &nbsp At least a thousand people has been incarcerated without a trial or a court hearing in the United States after September 11th. As America did with people of Japanese descent during World War 2, it's now doing with people of Arab descent.
&nbsp
&nbsp
Entered 2001-11-22
&nbsp