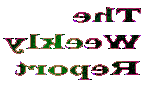 &nbsp WEEK 42 Oct 8th to 14th 2001

&nbsp 8 PROTESTERS CONVICTED

&nbsp The eight young protesters, charged with "having led the violent uprising" in Gothenburg earlier this year, are sentenced to 3 and 4 years in prison. The court states that they worked as a central for instigating violent uprisings throughout the city. The protesters used, among other tools, text messages by cell phones to communicate. The court states that it's more serious to lead the riots behind the scenes than to actually participate.
&nbsp The eight are between 19 and 23 years old.
&nbsp
&nbsp
Entered 2001-10-09
&nbsp