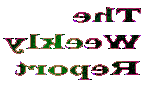 &nbsp WEEK 41 October 1st to 7th 2001

&nbsp MAY SHOOT DOWN AIRLINERS

&nbsp Norwegian fighter pilots, as are their NATO allies, are now told they may have to shoot down hijacked airliners.
&nbsp There are four persons in Norway, the secretary of Defense, the military Commander in Chief and the section chiefs for North and South Norway who can give the actual authorization.
&nbsp The current Secretary of Defense, Bjorn Tore Godal says he will base his decision on military advice if he should be forced to give such an order.
&nbsp
&nbsp
Entered 2001-10-04
&nbsp