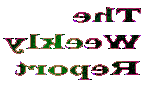 &nbsp WEEK 37 Sept 3rd to 9th 2001

&nbsp POLICE SCANDAL IN MIAMI

&nbsp 13 police officers are being charged by killing unarmed colored people and afterwards falsified the evidence. The major American city of Miami is hit by its worst revealed police scandal so far. After killing the unarmed people the 13 officers placed guns in the hands of the dead and on the crime scene to cover the murder. One of the victims, a 73-year-old man, was hit by several of 123 bullets penetrating his own home.
&nbsp Spokesmen for civil rights movements say the chance of getting the policemen convicted is slim. Police officers are usually let off the hook in such cases; no matter how strong the evidence happen to be.
&nbsp
&nbsp
Entered 2001-09-09
&nbsp