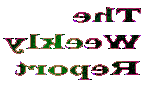 &nbsp WEEK 35 Aug 20th to 26th 2001

&nbsp HEAVY TRAFFIC DENIED

&nbsp In a referendum in three French alp cities the majority has voted against reopening the Mount Blanc tunnel for heavy traffic. The referendum was carried out in spite of a court decision declaring it invalid. The tunnel between France and Italy was closed in 1999 after an accident starting in a truck, causing the deaths of 39 people.
&nbsp It will be reopened this fall.
&nbsp The heavy traffic before the closedown in 1999 caused major mental and physical problems. During this two-year period these problems have been clearly alleviated. The environmental and personal relief on the area and its people has been tremendous.
&nbsp
&nbsp
Entered 2001-08-20
&nbsp