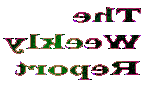 &nbsp WEEK 25 June 11th to 17th 2001

&nbsp CAUGHT WITH GRENADE LAUNCHER

&nbsp Five Danish nationals are arrested, suspected of preparing an assassination attempt in connection with the EU summit in Gothenburg. One of the suspects is a journalist. The female journalist was accredited to the press conference where Romano Prodi, George W. Bush and other high-ranking officials were scheduled to appear. The grenade launcher, a flame-thrower and explosives were found in the apartment in Gothenburg where the five were apprehended.
&nbsp
&nbsp
Entered 2001-06-13
&nbsp