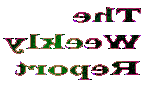 &nbsp WEEK 24 June 4th to 10th 2001

&nbsp HALF OF THE WORKING CREW DIED BECAUSE OF ASBESTOS

&nbsp Half of the employees by the Eternitfabriken (the Eternite factory) in Malmoe, Sweden died because of exposure to Asbestos. Now 23 years after the factory was closed, a compensation proposal is finally put on the table, ready for signing. The money is shared between relatives of diseased workers, who died of the exposure and former employees still alive, many suffering from serious asbestos injuries, first and foremost in the respiratory channels.
&nbsp The amount is still kept secret, but the Union's regional representative, Gert Esbjoernsson, who has worked with the case since 1980 is stating quite candidly that it's too little, too late.
&nbsp - How do you put a price tag on human life? No companies have that much money, but in my opinion the workers should have been given their "compensation" while they were still alive. The industry has learned nothing. Workers keep working under what at best can be described as questionable, inhuman conditions.
&nbsp
&nbsp
Entered 2001-06-10
&nbsp