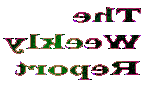 &nbsp WEEK 21 May 14th to 20th 2001

&nbsp USA WILL BUILD NEW NUCLEAR POWER PLANTS

&nbsp The current United States government suggests building 65 new power plants a year to cover the nation's increasing energy needs. Vice-President Dick Cheney says that some of them should be nuclear and that the current administration will look favorable at any well-thought application. At least one electricity supplier is already well under way with plans for a new nuclear power plant, the first since 1973.
&nbsp He stated this two weeks ago. Today 2001-05-17 US President George W. Bush supported and elaborated his words when putting forth the administration's energy plan in St. Paul, Minnesota.
&nbsp To cover the future energy needs of the United States the plan call for increased development and use of oil, gas, coal and nuclear power. Nuclear power development has been halted for 28 years. Currently it's covering one fifth of the US energy use.
&nbsp
&nbsp
Entered 2001-05-17
&nbsp