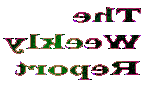 &nbsp WEEK 20 May 7th to 13th 2001

&nbsp CITY CHILDREN MORE ILL

&nbsp City children are more ill than others growing up in more natural surroundings. They have a decisive bigger change of developing allergies, asthma and other environmental diseases a German report clearly shows. Child-physician Erika Von Mutius has over several years treated and collected data on 800 children in Switzerland, Austria and Germany. She found that children living closer to nature are developing a considerably tougher immune defense system and that city children have 50 percent higher risk of developing asthma.
&nbsp
&nbsp
Entered 2001-05-07
&nbsp