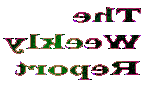 &nbsp WEEK 20 May 7th to 13th 2001

&nbsp US: 30 KNOWN GM CHILDREN BORN SO FAR

&nbsp 30 Gene-Modified children have been in the United States after infertile women received a donor-gene to get pregnant, thereby giving the child three parents. The children were conceived and born after a new, experimental treatment. They were not supposed to carry the new gene. The parents were supposed to be the lone… parents. But something went wrong, BBC reports. Scientists do not believe this will influence the children's lives later on, but they are not sure. It's unclear whether or not the process is dangerous to health and development.
&nbsp One scientist who prefer to be anonymous, is stating that what was changed does not have a known function.
&nbsp
&nbsp
Entered 2001-05-07
&nbsp