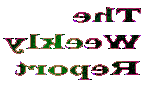 &nbsp WEEK 19 April 30 to 6th

&nbsp MAFIA SELLS CHILDREN AS SEX-SLAVES

&nbsp As many as 30000 women are working as sex-slaves in Europe. Over half of them are girls under 18. They are all sold by the Albanian mafia to the booming entertainment industry. A considerable part of the extensive and growing world encompassing slave-trade originates in Albania. Most of the victims are starting his or her life as a slave while still a child. Some are lured out of the country with promises of marriage or work. Others are kidnapped and coerced during the most gruesome of circumstances.
&nbsp This new report from Save The Children indeed contains horrible, almost unbelievable documentation.
&nbsp The slave business is essential like the drug or oil or industry business, but the profit margin is bigger. The slavers, like the slaves come from all creeds and colors, the world over. And the people benefiting the most from the traffic are usually respected citizens, doing their business in the shadows.
&nbsp
&nbsp
Entered 2001-05-03
&nbsp