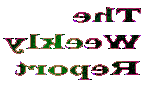 &nbsp WEEK 4 Jan 15th to 21st 2001

&nbsp NORWEGIAN WOLF-HUNT TO BE DECIDED IN FEBRUARY

&nbsp The directorate of administration of nature will in February decide whether or not wolves shall be shot and subsequently how many. Several environmental organizations have stated that they will appeal a shooting decision and therefore the ball will eventually find its way to the Norwegian minister of Environment Siri Bjerke.
&nbsp In related news it's now clear that the wolf cub found dead in September was poisoned, the Veterinarian Institute in Trondheim is stating in a brief.
&nbsp The mayor Erling Myhre of the now well-known infamous county of Rendalen in the Osterdalen valley, where the two wolf-tribes are at risk, has issued a warning to his constituents to not let themselves be interviewed by journalists. He says "there will be a lot of heat" during a shooting and that the entire community easily could be seen as "backwards" and "rural crackpots" and "wolf-haters" to the unenlightened outside world. Myhre has for years argued for "a complete eradication of Wolves on Norwegian soil".
&nbsp
Entered 2001-01-15
&nbsp