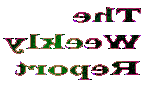 &nbsp WEEK 4 Jan 15th to 21st 2001

&nbsp SPANISH-BRITISH QUARREL CONCERNING STRANDED NUCLEAR SUBMARINE

&nbsp The British Navy has willfully held back information about the dangers of repairing a British nuclear submarine stranded at Gibraltar, the Spanish newspaper El Mundo claims. The newspaper is quoting a representative for the Spanish Nuclear Protective Agency who says the tension between the two nation now is "at the breaking point".
&nbsp The British submarine HMS Tireless has been stranded by the British colony Gibraltar since May last year.
&nbsp
Entered 2001-01-15
&nbsp