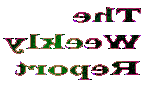 &nbsp WEEK 3 Jan 8th to 14th 2001

&nbsp NEW ZEALAND'S GLACIERS MELTING

&nbsp The glaciers in the alps on New Zealand's southern island is melting because of the human-created global warming, according to climate experts. The mountains have lost 40 percent of their ice since 1860, according to the research-institute NIWA. The 1990 is by far the hottest period since the measure started 150 years ago. The researchers say that the ice will start pulling back even faster in the immediate future.
&nbsp This is consistent with information gathered all over the world, on Greenland, the Siberian Taiga, The Arctic and Antarctica. Earth's ice is melting and much faster than researchers was able to predict just a few years ago. The recent research is clearly showing that the process is accelerating. When and if it's going to end, is anybody's guess.
&nbsp
Entered 2001-01-10
&nbsp