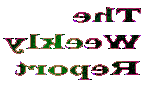 &nbsp WEEK 50 Nov 27th to December 3rd

&nbsp CELLULAR PHONES EVEN MORE DANGEROUS FOR CHILDREN

&nbsp Amnesia, sleeping problems and headaches are included in quite a few short-term consequences of early use of cellular phones, according to many independent groups of international scientists. The long-term consequences include brain-cancer and Parkinson's disease. It's like putting your head inside a microwave oven. Half the brain gets cooked after extended exposure. The consequences for children are the same as for adults, as the British scientist Gerald Hyland writes in the American medical magazine The Lancet. But children are even worse off. Their immune defense system against diseases and outside influences in general, isn't so well developed, so robust as in adults.

&nbsp Related news: GREAT BRITAIN ISSUES WARNING AGAINST CELLULAR PHONES

&nbsp British authorities won't ban cellular phones, but they're issuing a warning about the danger of using them. The note of warning is supposed to be in place in all vendors and sales offices well before Christmas.
&nbsp
Entered 2000-11-29
&nbsp