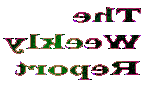 &nbsp WEEK 11 March 5th to 11th

&nbsp MAJOR LEAK IN NUCLEAR PLANT

&nbsp A nuclear research facility reactor in the city of Halden, Norway has released radiation from Uranium inside the plant, making the air 100 times radioactive than what goes for normal within the walls. The accident that is considered "serious" happened January 28th and why the news wasn't published earlier no one seems able to say. As is usually the case with accidents in nuclear facilities both owners and government are stressing that "no dangerous amount of radiation threatened the public".

&nbsp

&nbsp
&nbsp MARINE SCIENTISTS WANT TO KILL 60 DOLPHINS
&nbsp The researchers from the Norwegian Institute of Marine Research want to kill 60 dolphins. They've sent an application to this affect to the Ministry of Fisheries. This quite… puzzling bits of news reached us recently and we proceeded to find out why these people would want to kill all the dolphins.
&nbsp - We know so little about these two particular subspecies of dolphins and we want to find out more about them.
&nbsp - In other words you want to kill 60 living beings because of curiosity?
&nbsp - … Well, yes. They're not threatened by extinction or something, so it shouldn't be a problem.
&nbsp - Some people may say it's a problem that a person or a group of person want to kill of living beings because of curiosity?
&nbsp - I don't see it that way. They eat a lot of fish and…
&nbsp - This particular group of people or the dolphins?
&nbsp SLAM (the sound of the representative from the institute hanging up).
&nbsp That's it, the interview in a nutshell. There was more, but this covers most of it, the essentials, so to speak. We can only conclude that the institute doesn't want an open debate on the matter.
&nbsp
&nbsp
Entered 2001-03-11
&nbsp