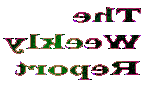 &nbsp WEEK 52 Dec 11th to 17th

&nbsp SHIPWRECK JOINING ITS COUNTLESS MATES

&nbsp The cargo ship "Green Alesund" went down by the southern part of Western Norway today. Aside from its cargo of frozen fish it carried chemicals and 400 tons of bunkers oil onboard. The oil, already visible on the ocean surface, is causing fear of another environmental disaster along the long coast of Norway. Some would claim that it's already happened. No one seems really surprised.
&nbsp In a curious coincidence the ship sank just outside a rescue operation school at the city of Haugesund and all the 16 members of the crew was promptly rescued.
&nbsp This is one more of countless accidents along the long coast of Norway, both with domestic and foreign ships. Some is claiming that the entire coastline has become nothing but a shipwreck cemetery. Some ships are brought up and to shore. Most aren't. This is an increasingly busy route and is expected to explode when the Northwest- passage is officially declared free of ice some years ahead. The sailing time between Europe and Japan will be cut in half.
&nbsp This particular stretch of shipwreck cemetery is mirroring that of busy routes all over the world. The industry itself has for years been accused of completely disregarding safety-issues for economic gain. Government officials have been among those screaming the loudest, though without something decisive being done. And while indecision or inertia is claiming the officials, the sea is increasingly so turning into a shipwreck cemetery and a garbage heap of all the pollutants this modern world has to offer. Not all of it originating form cargo-ships and tankers, but they're a considerable "contributor". Bunkers oil are also distributed to the sea regularly, deliberately, an ongoing policy from big and small national and international companies. Small pellets of oil and worse can be found on all the seven seas, destroying, among other forms of essential life-forms, the oxygen-producing plankton on the sea's surface. And every time it's treated as accident, instead of a deliberate act of waste management or a direct result of deliberate choices and present day life. Ask a simple question: How many times must the same (type of) accident happen, in exactly the same way, until it's no longer called an accident?
&nbsp Old, derelicts ships, new ships, it doesn't really matter. The sea has long since become one more dumping ground for expensive waste.
&nbsp
&nbsp
Entered 2000-12-15
&nbsp