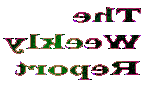 &nbsp WEEK 51 Dec 4th to 10th

&nbsp AMALGAM-REPORT DECLARED DEAD AND VOID

&nbsp In 1995 the Swedish governmental Department of Social Affairs stated quite decisively that Amalgam, the teeth -filling product containing Mercury, was "of no danger what so ever to the users". This in spite of several users complaining about a plethora of ills after using it, ills disappearing after the fillings were removed. The report was widely used, distributed and supported, by among others, the Norwegian Government. Now, however, a lot of clandestine information has been revealed.
&nbsp Among the members in the council, making the analysis and the recommendations, sat chief physician Swen Langworth, who at the time was filing and got accepted a patent that supposedly should prevent Amalgam-damage… After this, among other revealing tidbits of interesting information, the Department in question has declared: &nbsp - The confidence in our analysis has suffered considerable damage.
&nbsp
&nbsp
Entered 2000-12-08
&nbsp