JOURNEY INTO MYSTERY
The first time I read about Aleister Crowley was several years ago. None of my friends had heard about him. Not my parents and the "teachers" at school. At least they wouldnít admit they had.
The piece was included in a norvegian edition of "Into the unknown", edited and published by Readerís Digest. It was a typical stupid piece, filled with the usual nonsense and arrogance against the unknown or unacceptable. I was just in my early twenties then and read it because of my never sated curiosity towards almost everything. Nothing more at the time. Besides, the man was portrayed as some of a charlatan and buffoon and I was a little younger than now. Not so good at piercing illusions and conscious of the lies of society. So well... I liked his attitude against christianity, but otherwise, he was pretty much without much interest to me.
Almost ten years later, after a considerable time as "established" and self-chosen outsider, the name Crowley came up again. And again and again. This time I (like Colin Wilson) went to the library.
Of course with even less success than he had.
"What kind of man was he anyway"? asked the librarian. I could tell that she knew of him, that she had heard about him, and I grinned sardonically.
"He was a philosopher", I told her.
In a library that proud boosted their many copies of "Mein Kampf", by the not so unknown Adolf Hitler, there was not a trace of Aleister Crowley.
Not before after quite a few visits to London, when I decided to comb every bookstore all over the international city, did I find significant quantities of his works and biographies of his life. Gradually fast the image of another Crowley began to emerge.
This is my fourth collection of poems. Itís the first Iím publishing. IĎm not certain why Iíve made that choice. Maybe because I made a conscious, deliberate choice when I decided to write about Frater Perdurabo. My other works are more instinctive. And to publish is a very conscious act. Itís a clear advantage to not give a fuck about what the world happens to think of you, when you do it. Thatís by the way, in general, a philosophy that is widely embraced by all true rebels. Crowley would know that very well.
I have never met Crowley, of course. Neither anybody who knew him. I have to rely on what others have written, and more importantly, what he himself wrote. And from that basis form my own opinion. In my opinion the artist and the man are one and the same, so that is quite allright. This is not a factual recount of his life. Itís not a condemnation nor a glorification, but rather a personal journey through his life... and his magic. Itís about a man striving for freedom, who after searching for it for years all over the world, knows it is (and always has been) his to enjoy. A human being with faults and fragilieties, but also with an inborn strength to withstand the pressures of bondage and injustice in a world built on hypocrisy and slavery.
And to hell with the consequences. Isnít that GREAT?
The index promises a little bit more than what is contained in the book. This is because this work right from the start, was intended to be both music and text. Iím in the process of discovering the music bit by bit. So maybe the album too, one day, can be a reality. Of course, if realisation really is everything, it already is.
I have used an british-english dictionary doing this work. After all, Crowley was born in england, even if he was not particularly proud of that fact. The language is otherwise more of a form of international english.
Again... Enjoy. I am confident that you will find it a terrifically indecent piece of work.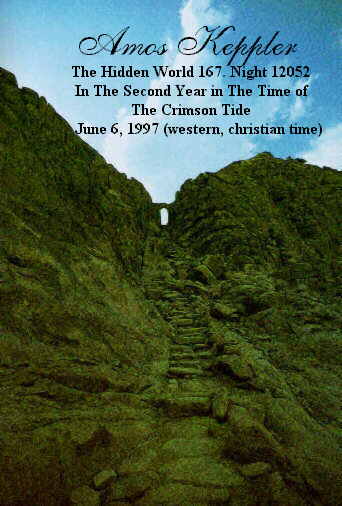 To all the travels and revels, the life and magic.