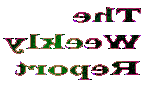 &nbsp WEEK 47 Nov 6th to 12th

&nbsp HANDS FREE CELLULAR PHONES EVEN MORE DANGEROUS

&nbsp If you're using a hands free cellular phone you'll be exposed to three times higher the already high level of radiation from ordinary cellular phones, three times higher than holding it to your ear. This is stated as a fact in British report published recently. The reason for this is that the hands free set is focusing the radiation.
Entered 2000-11-07