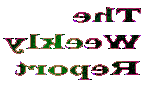 &nbsp WEEK 45 Oct 23rd to 29th

&nbsp BIOLOGICAL WARFARE

&nbsp The German army has in secret developing biological weapons resistant to antibiotics, the German newspaper Die Welt reports. A military research program has research genetics, designed to be used in weapons the newspaper claims. The Ministry of Defense is confirming that the army is doing genetic research, but refuses to say what it is about. The Ministry says the program id done in understanding with the NATO-allies and claims that they're not developing biological weapons.
&nbsp Nobody believes them, really. Such "research" is quite common in both governmental and private labs around the world. German allies, like Britain, France and USA have done it for decades.
Entered 2000-10-25