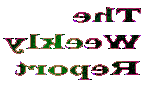 &nbsp WEEK 41 Sept 25th to October 1st

&nbsp WHAT'S GOING ON?

&nbsp 2100 children are disappearing everyday from homes in the United States. Approximately 750000 are reported missing each year. The numbers are taken from official statistics. Some are running away, some are later revealed to have been taken by relatives. But most of the missing kids are just quietly disappearing. In the US and all over the world. Children and also similar numbers of adults, mostly young adults. Explanations range from white slavery to "people just dropping out". But there has been very little will to address the issue. All over the world the story is the same. Society has become too busy to care about people who are either dropping out or being forced to. Countless individuals are just... disappearing, never to be seen again.
&nbsp Or almost never. There are stories, of people who have really left civilization completely by their own volition and also of men and women who have escaped after years of captivity. Joseph Kennedy the second held in 1993 a speech in the US congress, about the reemergence of slavery. Or rather, about how it never left, just seemingly dropped out of mankind's collective consciousness.
&nbsp Many continue to claim that slavery, at least in "civilized countries" ended by the emancipation of the Negroes in the United States in 1865. But it never really did. It merely went more or less underground. The Kennedy speech caught a lot of attention, but the reality inherent in it, wasn't really discussed or debated.
&nbsp The truth of the matter is, as several highly placed anonymous sources are whispering, is that slavery is one of the most lucrative businesses around, on par with oil, drugs and other better known ways of major income. And the people earning the most from it, are powerful persons who have a major interest in keeping such matters out of the public attention.
&nbsp It's just business.
&nbsp "Approximately a million people are every year sold to forced labor, prostitution or quite simply slavery. It's a common myth that slavery is abandoned in our time.
&nbsp It's shameful that we in 1993 are faced with a world encompassing slave-trade, from Brazil to Bangla Desh, in China, Thailand, Pakistan and Europe, in San Francisco, San Diego, Chicago, New York, Boston..."

&nbsp Excerpt from speech held by
&nbsp Joseph P. Kennedy II
&nbsp In the American congress Thursday, July 15 1993
Entered 2000-09-28