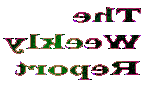 &nbsp WEEK 30 July 10th to 16th

&nbsp POLLUTION MAIN CAUSE OF CANCER

&nbsp What's been clear for quite some time, is now further proven.
&nbsp Scandinavian researchers have found the main causes of cancer are the substances to which people are exposed, not their genes. Increased amounts of radioactivity, chemical and unnatural substances, are all contributing to developing the malignant cells,
&nbsp According to the report in the NEJM, the scientists from Sweden, Denmark and Finland studies nearly 90K pairs of twins and found heredity accounted for 42% of prostate cancers, 35% of colo-rectal cancers and 27% of breast tumors.
&nbsp The report says the figures show most people are not destined to develop cancer because of their genetic makeup. And also that the increased presence of radioactivity, chemicals and unnatural substances generally are causing more people to develop cancer, both within and outside the high risk groups.
Entered 2000-07-15