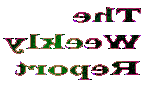 &nbsp WEEK 26 June 12th to 18th

&nbsp DIRTY CELLAR OF SHINING CASTLE

&nbsp The UN organization UNICEF has published a report putting more than a dent in the already tarnished image of the 29 rich countries in the OECD. The dirt is showing even in the display windows of the world these days. Now, more than ever. According to the report one sixth of the children in these countries are living in extended poverty. The number of homeless, victims of malnutrition, starvation, disease are increasing every year. While the gap between rich and poor, haves and haves not, are widening ever more, present day society's treatment of unsuccessful and the forgotten and the lost, is gaining ever more in indifference and cruelty.
&nbsp The numbers are speaking for itself, the people behind the report are stating. There are no exaggerations and the critics know this. Everybody can see that the report is genuine. that's why certain key parties are dealing with it in one or two ways, as is their usual method. They're attempting to ignore it, and to get others to ignore it... and they're attacking the people behind the report, thereby obscuring the facts.
&nbsp The illusion was that civilization is a perfect, almost utopian society. That bubble did burst long ago. The current illusion is that it is the best possible society. That bubble, too, is about to burst.
Entered 2000-06-15