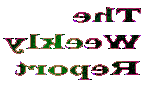 &nbsp WEEK 25 June 5th to 11th

&nbsp COUNTRIES DROWNING IN NUCLEAR WASTE

&nbsp France, Britain, Japan and USA are all facing increasing difficulties in the logistics of the where and how and what to do with their nuclear waste. Itís not a new problem, since it has been there since the arrival of the nuclear industry and start of the military applications. But it is getting ever harder to find usable areas to dump it all. The so called breeder and reprocessing plants are even more dangerous than the ordinary reactors. So the answer seems to be: In the ground. And increasingly so, in third world countries, in places where the lot of industrial waste from the north is ending up. Barrels buried deep in the ground less than 25 years ago are showing clear signs of leaking and contaminating huge areas of soil and lifeforms. With the increased attention concerning the dumping of nuclear and industrial waste in general in the underdeveloped countries, new solutions are clearly called for to make the general public look another way.
&nbsp The recent solution seems to be Russia, a nation already at least as bedridden as the before mentioned countries. The proposition has been put forth by the Russian government and supported by American authorities, in a move that will, if put in motion, make the arctic coastal areas even more of a poison bin, than it already is. Spreading through the sea, across the world.
Entered 2000-06-11