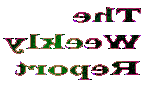 &nbsp WEEK 18 April 17th to 23rd

&nbsp SCANDINAVIAN STAR DOCUMENTARY STOPPED

&nbsp The controversial and revealing documentary about the Scandinavian Star accident wasn't shown on Danish TV Monday evening.
&nbsp The Scandinavian Star Ferry sank ten years ago, killing hundreds of people, after what's been described as criminal neglect, neglect by crew, the operating company and owners.
&nbsp A court order in Gladsaxe, Denmark stopped the showing. The judge in question found it probable that the shipping magnate (in question) was portrayed as a crook...
Entered 2000-04-19