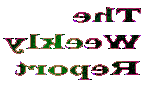 &nbsp WEEK 18 April 17th to 23rd

&nbsp ICE PULLING BACK, ICE BREAKING UP

&nbsp Itís official!

&nbsp The Global Warming has opened up the North East Passage between Russia and the North Pole and for the very first time can ordinary cargo ship sail the famous route between Europe and the Baring Strait. The development is almost uncanny, in the North East Passage, in the arctic, and also in Antarctica, where similar developments of melting ice are observed.

&nbsp A group of scientists have sailed the cargo ship Kandalaksha from the Baring Strait to Kirkenes in Norway, confirming that the sailing time between Europe and Japan is now cut in half. They observations are supporting other observations of both satellites and people, that the ice has pulled back about 10 percent. The total ice mass, however, is reduced with more than 30 percent over the last 20 years.
Entered 2000-04-19