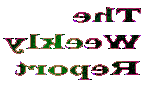 &nbsp WEEK 10 February 21st to 27th

&nbsp The decision of the European patent office in Munich to allow cloning of humans, is causing an uproar throughout the world. Questions are being asked of how and why this could happen. And the answers are not easily forthcoming. There's a fact that the confusion and anger are present within the office itself.
&nbsp Some are claiming that it was all an oversight, that a mistake was made. The patent is not actually mentioning humans specifically, but the usual tag: «Not allowed on humans», are missing. And it's valid immediately in all the 15 EU countries. Speculations run high, if it was done on purpose, that it was pushed through by the biotechnological industry «to break through a major barrier». Others are saying that «it was doomed to happen anyway, sooner or later, we could just as well be the first».
&nbsp One thing is certain. According to officials, an eventual appeal is a long and painful process that might take years.
&nbsp At least one company in the US is already freezing tissue samples from pets, to clone them after their death, «to reunite loved ones with their grieving owners».
&nbsp Critical voices are saying that Pandora's Pantry is about to burst wide open, and that «we can't say we weren't warned».
Entered 2000-02-24