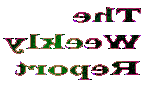 &nbsp WEEK 6 January 24th to 30th

&nbsp RESUMING TRANSPORT OF RADIOACTIVE MATERIAL

&nbsp Germany will, after a two year break, be resuming the controversial transport of radioactive material from nuclear plants. The plan is to resume the transport in August this year, reports the German government.

&nbsp The transports were halted in May 1998 by Helmot Kohlís Christian Democrat government after the discovery of leaks outside the ęsafeĽ containers.

&nbsp Critics are now discussing how trustworthy the Social Democratic/Green Party government is on the nuclear power issue. How much of its soul the Green Party has sold, to gain Power...
Entered 2000-01-28